Stress, Anxiety and Depression….
Can significantly interfere with a person's cognitive, emotional and work life and/or social abilities. It may be hard to relate to family, friends, workmates and the broader community. They can also cause significant distress and disability and can lead to the isolation of those affected.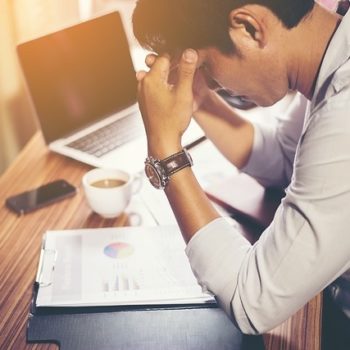 Stress is something that everyone will experience over their lives. But due to a variety of factors in one's life, some people find it harder to cope with stress than others. If stress is greater than our ability to cope, it can lead to physical and mental health issues and cause problems with relationships and work. (1)
Anxiety is a term which describes the feeling you experience when faced with a threat, danger or stress. When you become anxious, you typically feel upset, uncomfortable and tense. It can be caused by life experiences, such as job loss, relationship breakdown, serious illness, a major accident or the death of someone close. For some people, these feelings are ongoing, seem to happen for no apparent reason, or continue after the stressful event has passed. An anxiety disorder can occur in a person when their level of anxiety and feelings of panic are so extreme that it significantly interferes with their daily life.
Clinical depression is a state of extreme distress where the sufferer feels empty or numb rather than just sad. A depressed person is unable to enjoy life normally or break out of the depressed state. A persistent depressed mood may be considered a disorder when it is present all or most of the time, for at least 2 weeks. (2)
What are the symptoms of Stress, Anxiety and Depression?
With these conditions there could be a variety of different signs and symptoms, everyone is different. Some of the more common ones are a diminished or increased appetite, insomnia or increased sleep, agitation or slowed movements, harder to find joy in daily activities, tiredness and fatigue, poor concentration, excessive worry or fears, persistent sad or low mood, unreasonable anger or irritability, or a lack of motivation.
Our wellbeing is influenced by many things. Evidence shows that the way we think and the actions we take have the biggest impact. Here are five steps we can all take to improve our mental wellbeing:
Be active: find an activity you enjoy.
Keep learning: for example a new skill.
Be giving to others: acts of kindness can improve your mental health.
Take notice: be 'mindful' of the present moment.
Stay connected: make an effort to develop relationships with family and friends and colleagues. (3)
How many people in Australia experience a mental health illness?
Mental illness is very common and no one is immune. In each year, approximately one in every five ( 3.6 million) Australians will experience a mental illness. Approximately 14 % of Australians will be affected by an anxiety disorder and about 4 % of people will experience a major depressive episode in a 12-month period.
How does Chinese Medicine & Acupuncture view Stress, Anxiety and Depression?
Chinese Medicine theory looks at the body as a whole, encompassing ones mental, physical and psychological health always in a treatment. So a patient seeking acupuncture for these conditions will be asked about many other aspects of their health, this includes sleep patterns, energy levels, eating habits and digestion.
Renew Acupuncture Clinic encourages you to remain in contact with your primary care treating physician and other therapists.
What is the current research status of Acupuncture and stress, anxiety and depression?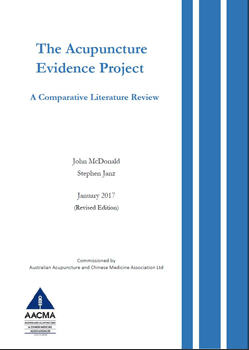 Chinese medical acupuncture has been used for thousands of years to treat a variety of conditions, however, not all of these conditions have a high standard of evidence of efficacy. Australian national law requires claims of the efficacy of treatment to be made with reference to evidence of a high standard. For this reason, I have quoted and provided recent studies that have evidence of efficacy for using acupuncture for stress, anxiety and depression.
You are welcome to view the Acupuncture Evidence Project for in-depth details about the research efficacy.
In the Acupuncture Evidence Project, acupuncture was found to have "Evidence of Potential Positive Effect" for the effectiveness of acupuncture for anxiety and for depression when used as an adjunct to antidepressants. Acupuncture is an adjunctive, not a stand-alone intervention for depression, based on this evidence.
Effects of acupuncture for anxiety: an integrative review.
11 of the studies in this review were found to have strong evidence levels. Its results showed positive and statistically significant effects from using acupuncture for treating subjects with anxiety. https://www.ncbi.nlm.nih.gov/pubmed/27355312
Current evidence regarding the management of mood and anxiety disorders using complementary and alternative medicine.
This review on the potential uses of complementary and alternative medicine (CAM) approaches for the management of patients with mood and anxiety disorders showed acupuncture had potential use and a promising treatment for anxiety.
https://www.ncbi.nlm.nih.gov/pubmed/24597999
The benefit of combined acupuncture and antidepressant medication for depression: A systematic review and meta-analysis.
This systematic review and meta-analysis suggest that acupuncture combined with antidepressant medication is effective, has an early onset of action, safe and well-tolerated over the first 6-week treatment period. Moreover, this treatment combination appears to result in greater therapeutic efficacy than SSRI therapy alone.
https://www.ncbi.nlm.nih.gov/pubmed/25704563
Schizophrenia and Depression: A Systematic Review of the Effectiveness and the Working Mechanisms behind Acupuncture.
From the evidence found in this study, acupuncture seems to be an effective add-on treatment in patients with depression and, to a lesser degree, in patients with schizophrenia. https://www.ncbi.nlm.nih.gov/pubmed/26007331
Cost-effectiveness analysis of acupuncture, counselling and usual care in treating patients with depression: the results of the ACUDep trial.
Acupuncture is cost-effective compared with counselling or usual care alone, although the ranking of counselling and acupuncture depends on the relative cost of delivering these interventions. https://www.ncbi.nlm.nih.gov/pubmed/25426637
References
What other modalities may be included in my session?
Your session may include depending on the diagnosis Chinese Herbal Medicine, bowen therapy, cupping, gua sha or moxibustion.
Can I claim insurance for an Acupuncture session?
Yes, most major health fund rebates are claimable on the spot after your treatment.
Is there anything I should do before or after my acupuncture session?
Ensuring that you don't come to the appointment with an empty stomach is great. And refraining from coffee and alcohol after the treatment is also advised. Drinking lots of water is a recommendation after any session.
Sometimes Kim will give you specific acupressure points on the body to perform acupressure on in the days between treatments to keep the effects of the treatment potent.
What is the easiest way to book my acupuncture session?
Click the book online button at the top of this page and it will take you to the online booking system where you can easily book a time. Please call the clinic on +61 0421 249 411 if you have any questions regarding the treatment, your condition or to see if acupuncture could be right for you.
Renew Acupuncture Clinic proudly services Watsonia and the north eastern suburbs of Melbourne – Greensborough, Watsonia, Rosanna, Bundoora, Montmorency, Lower Plenty, Heidelberg and Eltham.
Book your acupuncture appointment and RENEW your health today.