What is Myotherapy?
People usually see a Myotherapist for:
Neck/Shoulder Pain

Back Pain and other Back Problems

Health and Wellness including Stress and Tension Reduction

Headaches or Migraines

Sports Injury Management and Rehabilitation

Arthritis

Other Acute Injury or Pain Conditions

Other Chronic Reduced Function, Disability or Pain Conditions, e.g. Fatigue

Occupational Overuse Syndrome
Myotherapists and massage therapists holding an Advance Diploma or Degree are qualified to assist people who suffer from chronic pain of musculoskeletal conditions.
Myotherapists who hold an Advanced Diploma of Myotherapy or Bachelor of Myotherapy are trained in using advanced assessment and treatment protocols.
Myotherapy and remedial massage therapists employ a number of treatment modalities for use in pain management for chronic musculoskeletal conditions, postural conditions and sporting and occupational injuries.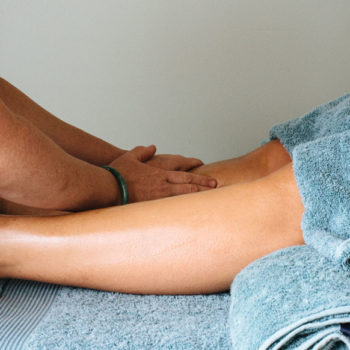 In addition to manual manipulation therapy, treatment can include: myofascial dry needling, electrical stimulations (TENS) and corrective exercises.
source: Massage and Myotherapy Australia